I have finally hit that age that many women in the UK dread, where I was called up for my first smear test. Many women can be really anxious before their cervical screening, as it can be seen as an invasive and painful procedure that you always hear horror stories about.
Well, today I'm here to be totally honest and open with you about my first smear test experience, and hopefully give you a little bit more information about why cervical screenings are so vitally important.
Why do we have smear tests?
In the UK, women or people with a cervix are invited to have a smear test from the age of 25.  Smear tests, or cervical screenings as they are now known, check the overall health of your cervix. Predominantly, the cells of your cervix are checked for any abnormal changes that can then be monitored or treated so they do not progress into cervical cancer.
The C word can sound very daunting and frightening, especially if your test comes back saying abnormal cells have been found. This does not mean you have cancer. Finding abnormal cells in your smear test means they can be treated and prevent cancer from forming, which is why it is so important that you book your cervical screening as promptly as you can after receiving your letter.
What happens in a smear test?
A smear test is quite similar to any other gynaecological exam I've had. The nurse will ask you to undress from the waist down and pop yourself on the bed with a bit of towel covering some of your remaining dignity. I do always find it a bit odd that you are asked to cover up when they are about to see your full frontal lady bits but never mind! The nurse will then come in and explain a bit about how the test works.
The first step they will ask you to do is bring your feet up to your bum and relax your knees out to the side. This helps to relax everything down below and gives them the best chance of finding your cervix without too much discomfort. The nurse will then insert something called the speculum. It looks a bit scary but all this does is open everything up and allow for the nurse to insert the swab. This is the next step and the uncomfortable bit that no doubt you have heard terrible things about. To collect the cells, they have to essentially scrape your cervix with a swab. The best way I can think to describe the feeling of this is an internal scratch – it's not painful but it feels strange and a bit uncomfortable. I can promise you it is nowhere near as bad as it has been made out to be! If it is any comparison, for me it was a lot better and less uncomfortable than having my coil fitted.
I would honestly tell you if I was in any sort of pain as the whole point of The Hormone Diaries is to be open and honest about unspoken topics, but I genuinely wasn't! I feel like everyone has hyped up smear tests to be this awful scary procedure and whilst it's a bit awkward getting your foof out for a stranger, it's so worth it for what it can prevent.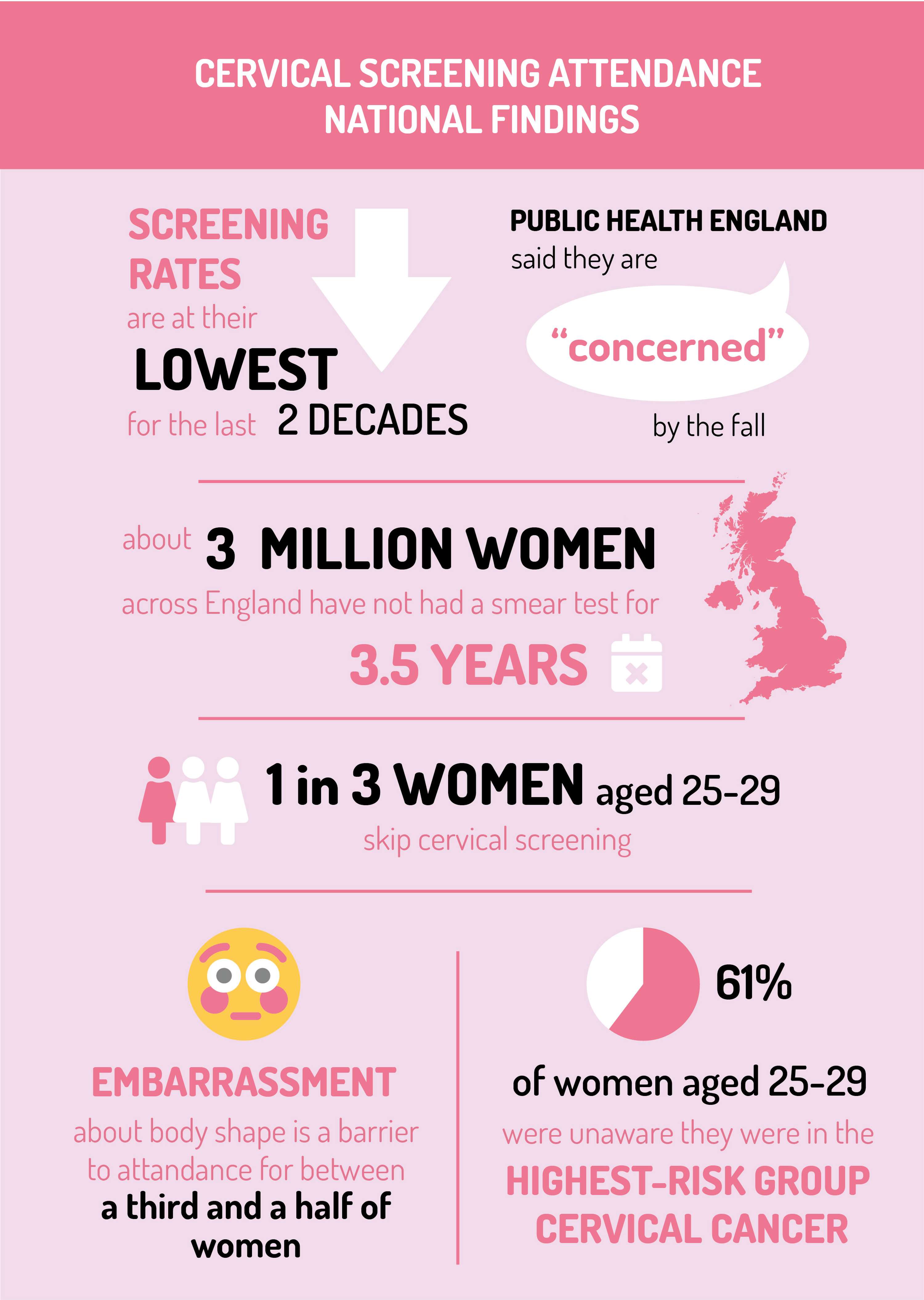 What happens when I get my smear test results?
Your results will be sent to you by letter a few weeks after your test. Your next steps will vary depending on what your test finds.
If your smear test comes back showing abnormal cells, you may be called back for another test to double check the results. You may also be asked to attend another test called a colposcopy. This is when a small microscope with a light on is used to look at your cervix and a special liquid is applied inside to highlight any abnormal cells.
Your test results might also show HPV. HPV stands for human papilloma virus, which is a common virus that most people are affected by at some point. Usually, the body's immune system gets rid of it and the virus does not cause damage and no symptoms are experienced. But if your test shows HPV, there is a chance the abnormal cells will not improve naturally.
Most people who have an abnormal test result will not develop cervical cancer. Screening finds the small number of people who need treatment to prevent cancer.
I hope this post has helped to remove any initial anxieties or worries you may have had over having a smear test, and maybe even answered some of your questions! If there is anything else you would like to know about my experience or the test itself, please do not hesitate to ask away in the comments or pop me a message on any of my social channels and I'll be happy to chat to you about it!